We are Anfuso Imaging LLC
A Boston-based creative design firm, since 2013, Anfuso Imaging LLC has been providing the region with high-quality photography and videography services for a wide range of clients. From our baby steps as a family portrait service, to our current client list of real estate tycoons, we give our best effort because we care. Let Anfuso Imaging LLC add that little something extra to your special occasion, your new home listing, or your family gathering.
People are saying
Check out what our customers are saying about Anfuso Imaging LLC.
We have been working with Justin Anfuso for several years now for all of our Real Estate photography needs. In addition to taking beautiful interior and exterior photos of all our listings, he has completed numerous other jobs for us, including aerial shots of exteriors, an office shoot, and an extensive neighborhood stock photo project...
I've worked with Justin Anfuso for nearly 3 years, and he is my only source for property photography. His approach is highly consultative, as he takes time to work with the client to make minor alterations that produce dramatic results. I am always asked, "who took your photos!". Not matter what type of photography is needed (interior, exterior, HDR, aerial, etc.), I would recommend him highly.
My team has been working with Justin since 2013, and we could not speak more highly of his work. Justin has an eye and a talent for photographing properties that most photographers in this City just simply do not have. As a realtor, photographs are some of the most important marketing assets we have, and Justin's work never fails us. Our clients are always extremely happy with the photos of their properties, and they always sell quickly! Justin is the only photographer we use at this point and I could not recommend him more highly.
Justin is an extraordinary photographer. Not only are his photos amazing, he is exceptionally accommodating and professional. He goes above and beyond to meet his clients need and I couldn't recommend anyone higher. Furthermore, his prices are far more reasonable than that of the competition. All things considered, Justin is your best bet for a photographer in Boston.
Our team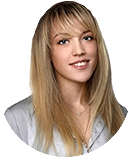 Victoria Anfuso
Co-Founder
Head of portraiture
Justin Anfuso
Founder
Head of photography department
Contact us
Feel free to contact us if you have questions or comments!