Team
Anfuso Imaging Inc. is all about teamwork. For us, it just so happens that our business lives are also our home lives. Victoria and Justin Anfuso began Anfuso Imaging Inc. in 2013 with the goal of bringing the Boston area a high-quality, caring creative design service. We have since expanded our team in order to offer new services.  Together, we offer imaging services from a wide-variety of angles including aerial, real estate, commercial, portrait, wedding, and more!
Victoria Anfuso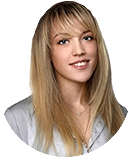 Born in Russia, Victoria Anfuso moved to the states, specifically Boston, to pursue a degree in Business Management at Northeastern University. It was during this venture, she fell in love with and pursued her hobby of photography. Even while completing her degree, Victoria sought out photography classes, immersing herself in the art. Upon completing her degree, she joined forces with Justin Anfuso and the partnership of Anfuso Imaging was born.
While multi-talented, Victoria's primary role at Anfuso Imaging Inc. is portraiture. Her love for capturing someone's most memorable moments drives her to be the best in the business. She prides herself in the ability to not only photograph, but capture emotion; making sure that each photo has a lasting impact.
Outside of photography, Victoria spends her time flying planes, traveling, hiking, and exploring the culinary world. 
Justin Anfuso
A Boston native, Justin Anfuso is a graduate of Boston Latin School. While in college for architecture, he fell in love with the art of photography. Little did he know, photography ran in his blood. Justin's grandfather, who he did not know till 2013, was a skilled photography hobbyist; it was like it was meant to be.
Justin immersed himself in the architecture and photography world and took a plunge, leaving college to create and start his own business. Years of building up his clientele has led Justin to build what's now known as Anfuso Imaging Inc. – a business trusted by Boston's top developers, real estate agents, and families. For Justin, it is and always has been more than a job. Between his personable style and his eye for perfection his initial clients continue to trust their business to Anfuso Imaging Inc.
Outside of photography, Justin enjoys traveling, nature adventures, sports, and exploring different cultures.